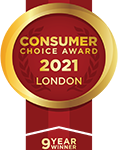 RESIDENTIAL PROPERTY MANAGEMENT
Multi & Single-Family
Residential Income Generating Property Management


Whether you have invested in real estate to generate revenue or have moved from your residence and wish to retain ownership as a property manager, Larlyn can help maximize your return while protecting your investment.
Larlyn's residential property management services strive to increase your profits and property values while decreasing your workload and involvement. Whether you're a private real estate owner, developer or asset manager, we work with you collaboratively to achieve your goals. Your success is our success!
From our quality and depth of staffing, clarity of comprehensive financial reports and ongoing quality management systems demanded through IREM's Accredited Management Organization certification, Larlyn exemplifies its drive to deliver outstanding customer service and a commitment to quality property management to residential property owners across Canada. As a leading property management company, we've been continuously raising the bar in customer satisfaction since 1975.



Residential Property
Management Services
When you hire Larlyn to take care of your rental property management service, we can take care of it all. We protect, maintain, market, consult and handle the finance and administration of your assets. We are your partner behind the scenes, and we'll manage your investment property and increase its value as if it were our own. We possess the property management experience and expertise in residential, commercial and mixed-use properties.


The Key to Success is a
Happy Tenant
It is a well-known fact that it is easier and more profitable to keep a tenant than to find a new tenant. To keep vacancies low, customer service satisfaction must be high. Your customer is our customer! Larlyn's rental property management team has the experience and training with various amenities and building features to ensure tenants feel at home.
How We Create Happy Tenants
Larlyn tenants are always treated with respect, and we strive to make them feel like a part of the family. Welcome gifts upon move-in, cost savings extended through our VIP Program and making communication a priority is just the start of building positive, lasting relationships with satisfied tenants.


Why Choose Larlyn's Rental
Property Management Services
We offer the vast benefits of a large, diverse, successful national company along with the pride of local care that is extended by the experts in each of our regional offices.


Client Successes

As a leading property management company in Canada, we love to share examples of our successes where we worked hard to solve problems, lower vacancies, improve cashflow, reposition properties and add value to investments.
Considering working together or have questions?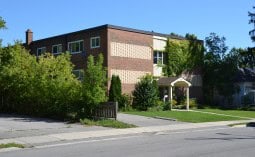 140 Langarth, London, ON
23 unit – 3 story walkup
Problem:
30% vacant
An undesirable mix of tenants resulting in high turnover and tenant arrears
Numerous police call outs & neighbourhood complaints
Results:
Removed all existing tenants
Upgraded all units and common areas, replaced roof and windows
Within 6 months, a 5 year head lease was signed with a local social agency resulting in 100% occupancy for the last 10 years
Working with a local utility company to upgrade all lighting & appliances to energy-efficient products to reduce operating costs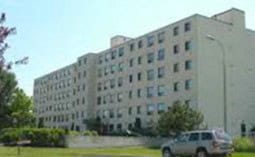 VACANCY BELOW
6%
ANNUALLY
Stanley Park, Kitchener, ON
74 unit High Rise
Problem:
High vacancy, with rents lower than competing properties
The building was in state of disrepair, maintenance deferred
Underground parking garage leaking
Results:
Repositioned building in the marketplace
Renovated hallways, lobby and individual suites
Installed new membrane and plantings on the parking garage
The majority of undesirable tenants turned over, resulting in lower vacancy
Rents doubled within 24 months
Vacancy rate reduced to below 3% annually
Client objectives met, property units sold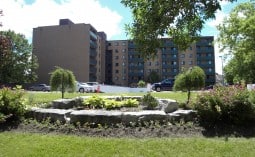 Chelsea Park, Kitchener, ON
71 unit High Rise
Problem:
High Vacancy, high arrears
General maintenance deferred
Results:
Complete interior and exterior renovation, including common areas and suites
The majority of undesirable tenants turned over, resulting in lower vacancy and arrears
Rents increased between 30% and 45% within 24 months
Client objectives met, property units sold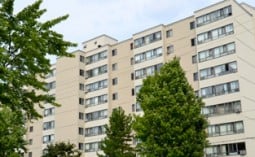 YEAR TO DATE
VACANCY BELOW
2%
Legacy, London, ON
118 unit High Rise
Problem:
History of high vacancy throughout many owners, minimum 25%
Results:
Repositioned building in the marketplace
Completed minor unit upgrades as well as hallways and lobby at a minimal cost
Vacancy reduced to market within 6 months
Year to date vacancy fell below 2%
Client objectives met, property units sold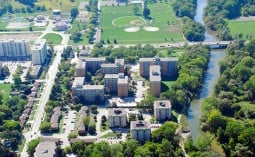 VACANCY REDUCED TO
3%
River North, London, ON
666 unit High Rise
Problem:
Building in a state of disrepair
Vacancy at 75%
Results:
Completed all necessary repairs including suite upgrades, common area upgrades, underground parking garage repairs and riser replacements
Repositioned building within the market
Vacancy reduced to 3% within 18 months
Mortgagee's objectives met, property sold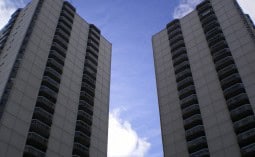 SAVED
$78,000
IN OPERATING EXPENSES
Colborne Centre, London, ON
132 unit High Rise
Problem:
Minimum 12% vacancy in a quality downtown building
Deferred Maintenance
Operating costs were out of control resulting in negative cashflow
Results:
Maintenance brought up to date
Saved $78,000 in operating expenses
Brought vacancy down to 3% within 12 months
Positive Cashflow achieved
Client objectives met, property units sold



Larlyn will never take your business for granted.
We work hard to continually guarantee your satisfaction.
Considering working together or have questions?
Frequently Asked Questions
Our team will treat your investment as if it were our own, handling maintenance requests, leasing vacant units, collecting and depositing rent, and more!
We manage all residential properties, from housing units, apartment buildings, condos and more.
We do everything we can to rent your property as quickly as possible. During this process, we screen prospective tenants and review applications to find the best fit for your residential property.
Continue Learning with
Larlyn Free E-Guides