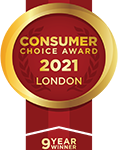 CONDOMINIUM MANAGEMENT SERVICES
Condominium, Strata, and Homeowner Association Management
Thinking about working with Larlyn?
Learn more about our services below.


Whether you live vertically or horizontally, surround yourself with extensive amenities or the simple reassurance provided by a managed community, Larlyn Property Management has the condominium property management experience and expertise to make your Board of Directors' job easier and the owners' lives more enjoyable.
At Larlyn Property Management, we recognize that condominium and strata communities are unique. That's why we provide condo property management services that are customized to suit your needs. We offer guidance, advice and assistance with day-to-day management, preventative maintenance, and inspections, accurate monthly financial reporting, and annual planning. From our quality and depth of staffing, clarity of comprehensive financial reports and ongoing quality management systems demanded through ACMO 2000, Larlyn's condominium management services exemplify its drive to deliver outstanding customer service and a commitment to quality that continually raises the bar in customer satisfaction. We've been doing so since 1975.




Licensed Condominium
Association Management to Assist the Board of
Directors
The Corporation's policies, programs and budgets are set by owners through the Board of Directors. However, Larlyn's experienced, customer-focused licensed condo management teams work behind the scenes to put those decisions into action by working closely with the Board. Larlyn will be sure to keep the condo board's involvement requirements to a minimum and will make consistency and accessibility of financial statements and documents to community members a priority.


Comprehensive Condominium
Administration Services

As a leading condominium management provider, you can be confident that Larlyn's property management teams include well-trained, skilled condo administrative support staff who work with leading industry software to prepare accurate and timely financial reports that are essential for successful, efficient property operation.


Condo Financial Management

Regardless of the size, location, construction and age of your building, planning for the future is imperative. Larlyn's comprehensive Reserve Fund Studies assist in determining owner contributions required for future repair and replacement expenses and we have an exemplary record of successfully investing those contributions by taking advantage of national partnerships with financial institutions and preferred rates, superior products and added security.


Project Management of
Capital Expenses
Larlyn condominium management services are so successful because they are backed by a team of professionals for contract tendering, engineering, project management and consulting who spare no detail so all capital expenses are handled professionally with properly planned and approved objectives to maximize the value of the improvements on condo owners' investments. We take pride in every step.


Effective Communication with the Condominium Association
Larlyn offers the vast benefits of a large, successful national condo property management company and our pride in local care is extended by the experts in our regional offices who are familiar with their communities. This ensures that each of our clients will never get "lost in the shuffle." Our condo management team is dedicated to proactive customer satisfaction and offers extensive client learning opportunities so you can keep improving.
Considering working together or have questions?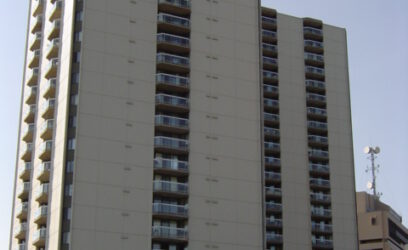 SAVED
$50,000 + $15,000/year
323 & 363 Colborne St, London, ON
Pair of 26 story luxury high-rise condos
Problem:
Special crane required with minimum hours charged for required roof repairs
Couldn't secure insurance coverage in Ontario due to size and claim history
Results:
Negotiated to crane already paid for by insurance for repairs on 1st tower to complete required repairs on 2nd tower for no additional cost
Larlyn VIP Program not only found insurance but at a $15,000/year savings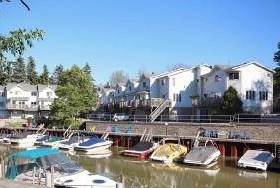 ELIMINATED RISK & SAVED
$1,100/year
40 Ontario St, Grand Bend, ON
23 Unit River Front Condo
Problem:
Significant pre-existing safety issues avoided from 3+ years
Under insured with high premiums
Results:
Identified safety issues, hired an engineer and implemented a repair plan preventing huge safety risk
Negotiated better insurance coverage through Larlyn VIP Program AND saved $1,100/year savings


Professional Condominium Management Services for Your Community

Larlyn will never take your business for granted.
We work hard to continually guarantee your satisfaction.
Considering working together or have questions?
Continue Learning with
Larlyn Free E-Guides