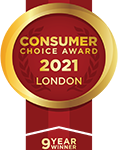 REAL ESTATE PROPERTY MANAGEMENT & CONSULTING
Unique, Specialized
Management & Consulting
Services for the Canadian Real Estate Asset Industry


Affordable/social housing, income generating, and non-profit real estate investments benefit from expert management and consulting services implementing either full-service packages or individually tailored services like Project Management, Finance and Accounting, or Maintenance and Facility Management services.
As an ISO 9001 certified organization, and Institute of Real Estate Management Accredited Management Organization, our real estate consulting delivery excels through the use of a single point of contact, or Account Manager, proven Quality Management Systems, significant investment in information technology, and high-quality information to support sound management decisions.
As excellence is a constant process, our real estate management services involve an ongoing re-evaluation of business processes, benchmarking for performance measurement, and the creation of a continuous improvement culture utilizing a team approach.
We are proudly Canadian and provide expert service through
international consultation.
Choose Larlyn as your partner for real estate management services.




Affordable Housing Management and Consultants
Larlyn Property Management can assist with consulting in the development of affordable and social housing along with providing property management services to clients. We believe strongly in housing that is accessible, affordable, and fosters community inclusion. Our team of professionals can assist with helping to create solutions that grow communities.


Not-Profit Real Estate Investment
Larlyn realizes when equity is invested in non-income producing properties like social housing and vacation properties, that without rental income, the return on investment must be through capital appreciation. We also appreciate these properties can be homes for families and businesses too, so tenant relationships are just as valuable. Our vast experience with a wide variety of real estate assets prepares us for many unique challenges for non-profit real estate investment opportunities to meet our clients' goals.


Other Income Generating
Property Management
Larlyn Property Management provides all-encompassing property management solutions for our clients that have a variety of income-generating real estate. We can offer guidance and property management services for revenue-generating properties like mini storage, parking lots, hotels, senior care centres, and more. The ability to combine high-calibre, professional management experience with flexible new solutions is essential.


Project Management Services that Provide Value
Project Management, Capital Expenditures, Renovations, and Retrofits are handled professionally with planned and approved objectives and backed by a team of professionals who spare no detail. We administer contract tendering and supervise trades and suppliers with extensive experience in monitoring and overseeing all projects including those involving third-party and general contractors. We liaison with engineers and architects in the investigation of all aspects of building deficiencies and to supervise any subsequent repairs and testing that may be required negotiating with developers if necessary.


International Real Estate Investment
In markets around the globe, Larlyn's International Real Estate Management Services provides efficient, effective methods to support customer service, reduce operational costs and improve productivity. It is our mission to meet the objectives of each foreign partnership by helping them set goals that capitalize on the true potential of their real estate management operations ensuring these goals are met on both a timely and profitable basis. By leveraging our extensive real estate management knowledge through joint venture partnerships we create a functioning workplace designed to meet the evolving demands of each foreign client's core business.

Protect Your Real Estate Investment with Maintenance Services
Good maintenance, whether it be preventative, routine, or emergency, is key to servicing the needs of owners, retaining tenants, and increasing the value of each property. We understand the need to be readily available to serve the needs of each resident or tenant. The quality and availability of maintenance can be a deciding factor for residents when it comes to worry-free living and when it comes time for tenants to renew a lease. Larlyn maintenance services are tailored to match the requirements of each specific property and perhaps our most valuable component is communication – being accessible 24 hours per day, 7 days per week to exceed your needs and get results.


Proven Record for Delivering Value to Our Clients
Larlyn will never take your business for granted.
We work hard to continually guarantee your satisfaction.
Considering working together or have questions?
Continue Learning with
Larlyn Free E-Guides