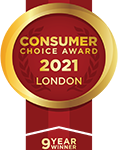 COMMERCIAL PROPERTY MANAGEMENT
Office, Retail & Industrial
Commercial Revenue Generating
Property Management


Most of us spend more time at work than we do at home. With decades of experience making houses feel like home, Larlyn understands the importance of making the space people work in feel just right too. As experts in commercial building property management, we appreciate the value of tenant satisfaction, which is especially true for commercial investments as individual tenants can have a substantial impact on the returns for the property.
If you have chosen to invest in commercial real estate for office spaces, industrial spaces or retail spaces, our commercial property management services will help maximize your return while protecting your investment. We'll make sure you're increasing your profits and commercial property values while decreasing your workload and involvement. Your success is our success!




Commercial Property
Management Services
As your commercial property management company, Larlyn takes care of it all. We protect, maintain, market, consult, and handle the finance and administration of your commercial rental property. We are your partner behind the scenes managing your investment and increasing its value as if it were our own.


The Key to Success is a
Happy Commercial Tenant
It is a well-known fact that it is easier and more profitable to keep a tenant than to find a new tenant. To keep vacancies low, customer service satisfaction must be high. Your customer is our customer!
How We Create Happy Commercial Tenants
Larlyn's commercial property management team has the experience and training with various amenities and building features to ensure your commercial property's tenants feel at home. We're a business property management company that operates with entrepreneurial spirit and shares the goal of assisting our clients and their tenants to ensure they prosper.
Larlyn tenants are always treated with respect and we strive to make them feel like a part of the family. Making communication a priority is just the start of building positive, lasting relationships with satisfied tenants.


Why Choose Larlyn's
Commercial Property
Management Services?
We offer the vast benefits of a large, diverse, successful, national company along with the pride of local care that is extended by the experts in each of our regional offices. Our commercial property management staff is familiar with each of their unique communities, and we can promise that you won't get "lost in the shuffle."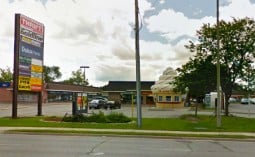 561 Southdale Road, London, ON
Retail Plaza
Problem:
Construction was partially completed when put into receivership
In a state of disrepair, windows broken, HVACs removed
The original building was 26, 210 sq ft
62% vacant
Results:
Construction completed and 100% occupied within 12 months
Application for tax rebate approved by the City
Expanded building by 6,378 sq ft in 24 months and 2 national retailers added
Added another 1200 sq ft 3 years later
Client's objectives met, retail plaza sold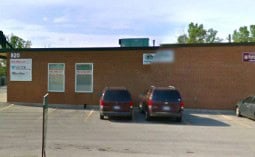 100%
OCCUPIED WITHIN 12 MONTHS
920 Leathorne, London, ON
Industrial Plaza
Problem:
60% Vacancy
Negative Cashflow
Results:
Upgraded individual units with minimal costs
100% occupied within 12 months
Rents increased by 18%
Positive Cashflow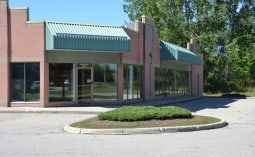 100%
OCCUPIED AND 80% WITH AAA TENANTS
109 Meg, London, ON
Industrial Plaza
Problem:
66% vacant
Receiver managed
Results:
Vacancy reduced to 10% within 12 months
100% occupied within 15 months
80% with triple A tenants
Taxes reduced to reflect market
Client's objectives met, property sold


Client Successes
As a leading commercial property management company in Canada, we love to share examples of our successes where we worked hard to solve problems, lower vacancies, improve cash flow, reposition properties and add value to investments.
Considering working together or have questions?
Continue Learning with
Larlyn Free E-Guides