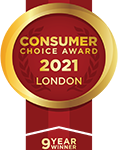 PROPERTY DEVELOPMENT CONSULTING SERVICES
Land Developer and Start-Up Consulting Services


Larlyn – a trusted partner for property development projects from conception to completion and beyond. We are pioneers in Condominium and Strata Set-up with experience in various aspects of real estate and property development including projects for commercial, residential, and a variety of non-profit organizations. Larlyn delivers the focus and responsiveness of a local property management company while offering the expertise, depth of resources and perspective of a national firm.
Real estate development projects are complex, and cost sensitive which makes having a property development consultant a key component for success. As a leader in real estate development consulting for managed properties, Larlyn helps you navigate unexpected challenges of your building project. We use a custom approach to our services to meet your specific project needs and collaborate with you during the planning, approval and set-up stages during construction. Combined with timely and accurate accounting and reporting, we also offer strong communication that is backed by a companywide commitment to client service. Additionally, we'll take care of all supervision of the maintenance services during the sales period.
Our strategy is to create long-term, mutually rewarding relationships with property developers that maintain an ownership philosophy that is focused on a mission of creating better environments for living.




Pre-Construction Land Development Consulting that Increases ROI
From the project's early stages of organization & property assessment, through feasibility analysis identifying risks and opportunities to pre-construction planning and budgeting, Larlyn is there to help with each unique project. Larlyn is available every step of the way with expert advice.


Trusted Property Development Advisors at Your Side
With our vast experience as a property management company and working with developers for over twenty-five years, we can help in the planning stages. We'll offer consulting, financial services, site plan reviews, architectural/mechanical plan reviews, association documents review, periodic reviews during construction, and staffing/preparation for opening. We'll also offer extensive property management training and communication for developers, investors, sales associates, and boards of directors.


Work with a Property Management Company That Understands Your Needs
Larlyn is an established property management company that is experienced in all real estate asset markets with award-winning customer service. We operate with a commitment to education and communication which drives our every move. You can be confident we are here to share our property management knowledge and expertise with you. We'll offer guidance and support to make every new property development a success when it's finally ready for people to call it home.


Proven Results for New Property Developments
"I am extremely impressed with Larlyn Property Management's senior on site property manager who does an excellent job not only managing the day-to-day affairs of this development, but also who gets back to owner inquiries in such a timely and informed manner."

Charles H.
Considering working together or have questions?
Continue Learning with
Larlyn Free E-Guides