Larlyn wins Consumer Choice Award for 11 consecutive years!
We proudly announce that the Consumer Choice Award selection committee chose our award-winning property management customer service once again for 2023. This honour confirms our commitment to providing our customers with the highest quality of service and satisfaction. Dedicated to continuing to provide our customers with the best property management services, we continue to be thrilled to receive this recognition.
Seems like yesterday we celebrated the 10-year anniversary of this prestigious award.
Why the award is important
The Consumer Choice Award independently recognizes excellence in customer service, based on feedback from real consumers. Winning the award for 11 years in a row signifies trust and loyalty. It shows that customers remain consistently satisfied with the quality of service they receive from Larlyn. This award provides assurance that customers can expect to receive reliable, quality service that meets their expectations.
Furthermore, awarding this prestigious accolade year after year also demonstrates the company's commitment to staying up to date with the ever-evolving needs of its customers. Winning this award consistently confirms that the company leads the industry leader in providing reliable customer service and support.


How the award is determined
The Consumer Choice Award committee determines recipients through a rigorous research process that consists of several phases. First, they conduct an extensive online survey to measure customer satisfaction with the company's performance. They complete the survey on a yearly basis and use the results to help determine the award recipients.
Next, they combine survey results with a series of in-depth interviews and focus groups to further assess the company's customer service level. The interviews and focus groups provide invaluable insights into the customer experience, which help inform the overall award decision.
Finally, an independent panel of experts reviews all the data and makes a final selection for the award recipients. The expert panel considers factors such as customer feedback, industry trends, customer loyalty, and overall value provided by the company. They take all these factors into account when determining the Consumer Choice Award winners each year.
What sets Larlyn's award winning property management customer service apart?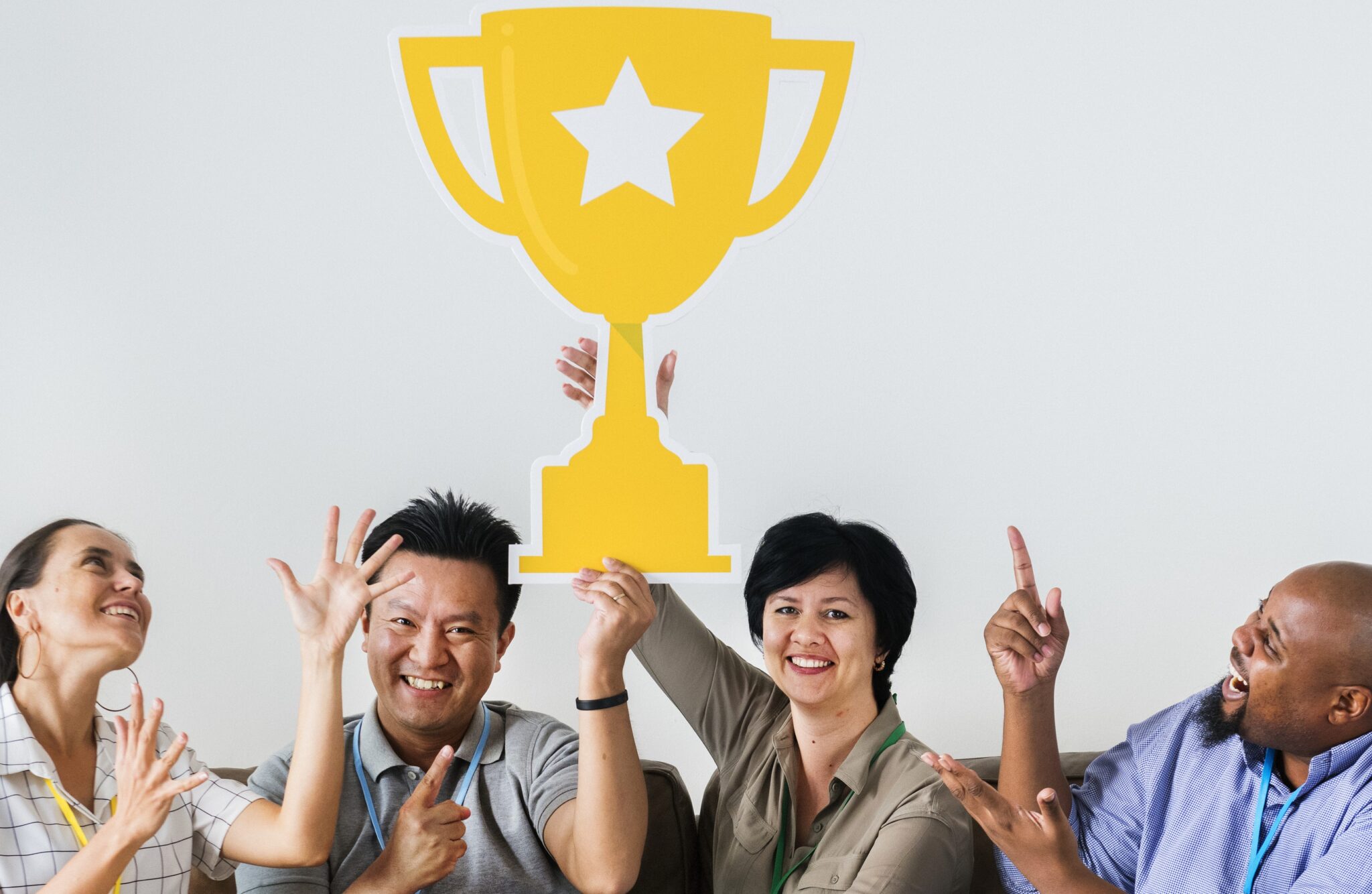 The Consumer Choice Awards recognized our award-winning property management customer service for 11 years in a row. This is an impressive feat and something we are incredibly proud of! But what sets us apart from other property management companies?
At Larlyn, we strive to provide the best service for our customers. We offer a variety of services to meet our customers' needs, such as condominium, residential and commercial property management. In addition, we offer leasing, accounting, maintenance, and more. Our team of highly trained professionals dedicates themselves to meeting the needs of our customers and helping them achieve their goals.
We use innovative software tools and systems to maximize efficiency, reduce costs, and enhance the customer experience. Our software platforms allow us to track progress, manage information, and simplify the process of managing properties. To save our clients even more money and enhance service levels, we offer our VIP program enabled through economies of scale across the country.
---
The benefits of hiring Larlyn
Choosing a property management company can be a daunting task. It's important to choose one with a proven track record of excellence. The Consumer Choice Award for 11 years in a row offers evidence that we consistently deliver top-notch customer service and satisfaction.
Larlyn understands the needs of its customers and strives to go above and beyond to provide excellent service. This includes responding quickly to inquiries and complaints, ensuring all paperwork is up to date, providing clear and accurate information, and offering assistance with maintenance issues.
By partnering with Larlyn, you can rest assured that you're in good hands. You can expect the highest level of customer service, attention to detail, and modern technology solutions. This will help ensure that your property is well taken care of and running smoothly, allowing you to enjoy peace of mind.
Congratulations once again to our Larlyn team members. Well deserved!